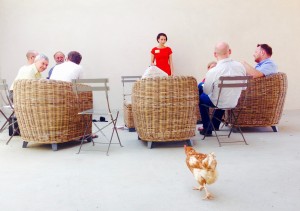 EDGE is looking for an Events and Communication Trainee based in Brussels.
EDGE Funders Alliance is a membership organisation with a small, decentralised secretariat (one person in San Francisco, two in New York and one in Brussels). The events and communication trainee will work closely with the EDGE Europe director in Brussels, in particular on the preparation of the yearly Just Giving Philanthropy conference, which will for the first time take place in Europe (Barcelona) from 26 to 28 April 2017.
The traineeship in the Brussels office can start from 22 August 2016, based on a Belgium professional insertion contract ("Contrat d'insertion professionnelle", net salary around 750 Euro per month). As the EDGE Europe director, the trainee will work part time (80%).
Duties & responsibilities include support to the EDGE Europe communication work, support to the organisation of the annual Just Giving Philanthropy conference in Barcelona, and participation in and support to general EDGE Europe coordination work.
Deadline for applications is 29 June 2016.