Gender Justice Initiative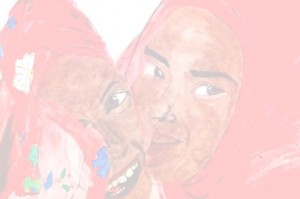 The Just Giving 2016 marked the official launch of the Gender Justice Initiative, comprised of a core group of leaders from feminist, women's rights, and progressive philanthropic institutions working across varying areas of practice, grantmaking models, and geographic regions. The initiative met throughout the conference – at breakfast briefings, caucuses and at critical interactions within Engagement Labs – to advance strategies and feminist conversations needed to bring gender justice to the forefront of philanthropy.
The group reflected on how it can collectively support the transition towards a more ecologically sustainable and socially just world while keeping gender justice at the forefront of that work, not as a separate issue, but as a cross-cutting, intersectional strand – integral to all our work.
It was recognized that while many social justice grantmakers understand the importance of this work, few have the tools to incorporate gender justice politically, practically, and holistically into their work. The convergence of these ideas at the conference helped spark teachable insights and develop a clear vision of a philanthropy imbued with gender inclusive practices.
While the EDGE conference acted as a catalyst for these conversations, the initiative pledged to remain active between conferences – ensuring that collaborative spaces are fostered and sustained in an ongoing way. Beyond the conference, group members will continue to build on the experience and practice of gender justice organizations and highlight the impact of their models to develop tools that would enable others in philanthropy to deepen the scope and impact of their grantmaking.
*artwork by: Patricia Kunrath
Resources on gender justice to deepen funder engagement
EDGE's Gender Justice Initiative would like to encourage representatives of progressive philanthropy to deepen their engagement with gender justice. To do so, we decided to gather resources that may be useful for different types of funders.
These resources are useful for a different audience: those engaged in different sectors (e.g. climate, disability), those who wish to deepen their engagement, those who are new to it all. Therefore they are framed as questions for funders. What do they, or the decision-makers in their organisation need, to support them?