We are pleased to announce the 2016 conference Co-Chairs, Akwasi Aido (Humanity United) and Samantha Harvey (Overbrook Foundation.) The 2016 gathering will take place April 19 – 21, 2016 at the Doubletree Berkeley Marina Hotel in Berkeley, CA.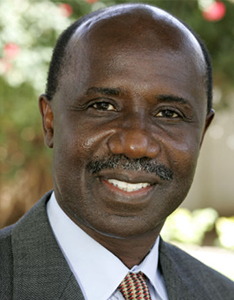 Dr. Akwasi Aidoo, chair of the board of the Open Society Initiative for West Africa and the Fund for Global Human Rights, joined Humanity United this month as a senior fellow. Dr. Aidoo is the former executive director of TrustAfrica, a foundation dedicated to advancing equitable development and democratic governance in Africa. His previous roles include head of Canadian International Development Research Center's health and equity program for West and Central Africa, head of the Ford Foundation's office for West Africa, and director of the Ford Foundation's Special Initiative for Africa. He previously served as a trustee for several international organizations, including OXFAM America and Resource Alliance. In the 1970s and 1980s, Dr. Aidoo taught at universities in Ghana, Tanzania, and the United States. He was educated in Ghana and the United States and received a PhD in medical sociology from the University of Connecticut in 1985. He writes poetry and short stories in his spare time.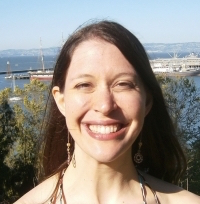 Samantha Harvey is an Environment Program Officer at The Overbrook Foundation, as well as a member of the Internal Support Team for Building Equity and Alignment for Impact (BEA initiative), a grassroots-led initiative designed to reach greater sustained success for the environment and overlapping progressive movement by supporting equitable funding structures and partnerships among grassroots groups, large, national green groups and philanthropy. Through this work, Samantha is also helping to develop a "movement-building" portfolio for the Foundation. She serves on the boards of EDGE Funders Alliance and Center for Diversity and the Environment. Samantha found her environmental calling in the canyons of Utah on a 2002 Outward Bound trip, and went on to earn a Master's in Journalism through the Center for Environmental Journalism at the University of Colorado. Her first career was as a modern dancer, and she has performed and taught with dance companies internationally and throughout the New York area.
The 2016 Conference:  April 19 – April 21, 2016, The Doubletree Marina Hotel, 200 Marina Blvd, Berkeley, CA 94710