EDGE will organize its annual conference for the first time in Europe. Under the title Re/Organising Power for Systems Change, the conference will take place in Barcelona on 25–28 April 2017. It will build on EDGE's recent work around the Just Transition, and explore the question of system change in particular through the lenses of power, privilege and emancipatory struggles. The experience of Spanish and Catalonian social movements, particularly strong and dynamic in building systemic alternatives, will be deeply woven in the conference design.
At the EDGE Conference 2017, we will discuss how citizen action and system change philanthropy can re-organise power to build the new and overcome the extractive economy. Based on the pillars of people power, systemic alternatives and progressive philanthropy, the conference program will be designed to engage participants into deep debates about the systemic challenges the world is facing today and how to overcome them.
 
EDGE members operate across multiple geographies, and we differ in our strategies, our programming priorities and our core areas of interest. Yet our community shares a fundamental commitment to the notion that while working for greater equity and sustainability within the dominant system and "logic" of today, we must support a transition to entirely different economic and social systems, operating on the basis of alternative and diverse worldviews. Worldviews that seek not to extract, pollute and waste but to regenerate resources, that envision work as cooperative not exploitative, whose core values are social and ecological well-being not unfettered growth and consumption to concentrate wealth and power in the hands of the few.

We share a notion that in order to build towards such a just transition, "power" itself must be reimagined, redefined and reorganized for systemic change.
 
But there is much work to be done, within our own institutions and within the wider philanthropic community.  It is not lost on us that philanthropy is a product of capitalism, based on wealth extracted from society. We recognize the limits of bringing philanthropy into a fight against a system that it is a product of. We know we need to go further in "walking the talk," in spite of some notable progress in developing approaches around participatory grant-making, ethical investing and sustainable practice.

Our goal therefore, in general and for the annual EDGE Conference in Barcelona, is to strengthen alignment and build shared strategies between ourselves as funders and our movement partners and allies, aimed at organizing and supporting philanthropy to move more resources towards various frontlines of systemic change.
We invite you to join us!

Chung-Wha Hong, Grassroots International
Donal Mac Fhearraigh, Open Society Initiative for Europe
EDGE Conference 2017 Co-Chairs
Registration
Registrations for the conference are now open. Register before March 5 to receive the early bird rate!
Funders and their civil society partners are welcome to register.
> Funders who invite civil society partners through the Engagement Lab or Workshop development process must cover their registration fees, travel and lodging.
At the time of the registration, funders should indicate the names and organisations of the partners they intend to sponsor, and civil society partners should provide the names of their sponsoring funders. Following registration, please don't forget to arrange travel and book lodging for yourselves and your sponsored partners as soon as possible.
Click here to see a list of hotels.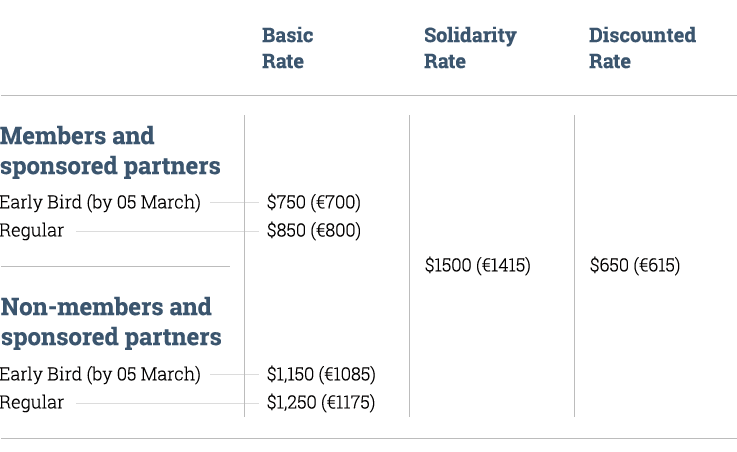 * Solidarity Rate: For endowed foundations able to provide additional support to help cover conference costs and discounted fees.
** Discounted Rate: 1) For non-endowed foundations and re-granting entities reliant on fundraising; 2) For endowed foundations registering members and program partners beyond an initial 3 members and partners at the basic registration rate levels.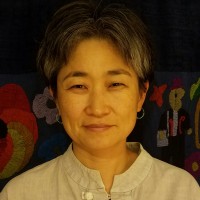 Chung-Wha Hong is Executive Director of Grassroots International. As a global justice advocacy and grantmaking organization, Grassroots International connects progressive donors in the US, to high-impact social movements in the Global South. For over 25 years, Chung-Wha has worked on a range of social justice issues locally and internationally, through organising, policy advocacy, coalition building and philanthropy.  Named by the New York Magazine as one of the most Influential People in Politics, Chung-Wha helped to build the political clout of New York State's immigrant communities through a comprehensive civic engagement program, and helped to win numerous legal, social and economic rights and benefits for those communities.
Chung-Wha's past activism includes working on health care, worker rights and human rights issues at the Campaign to Save Public Hospitals, Asian Pacific American Labor Alliance AFL-CIO and the Korea Information Project.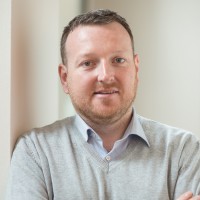 Donal Mac Fhearraigh is a program officer at the Open Society Initiative for Europe, where he leads the portfolio on countering state and regulatory capture and is also involved in developing grant making strategies on community organising. Before joining Open Society in 2014, Mac Fhearraigh worked as the national coordinator and press officer for an Irish coalition of leftist parliamentary parties called the United Left Alliance. He has worked on a wide range of grassroots campaigns for economic justice, women's rights, and antiwar movements, including anti-austerity protest movements and the Occupy! movement in Ireland. He also helped mobilize groups for the European and World Social Forums. He sits on the global board of the EDGE Funders Alliance.
Mac Fhearraigh has a joint honors degree in computer science and theoretical physics from University College Dublin.
Amanda Gigler, Mama Cash (Netherlands)
Graça Samo, World March of Women (Mozambique)
Guppy Bola, NEON (UK)
Kali Akuno, Cooperation Jackson, Climate Justice Alliance/Grassroots Global Justice (US)
Laine Romero Alston, Ford Foundation (US)
Lyda Fernanda,Transnational Institute (Netherlands/Colombia)
Manish Jain, Shikshantar (India)
María Palomares, Calala Women's Fund (Spain)
Nicolas Krausz, Charles Leopold Mayer Foundation (Switzerland/France)
Shalini Nataraj, Ing Foundation (Taiwan)
Tatiana Cordero, Urgent Action Fund (Colombia)
Vivian Paulissen, European Cultural Foundation (Netherlands)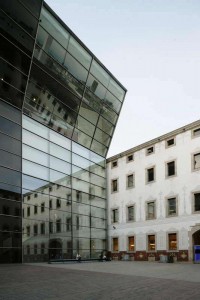 The Just Giving 2017 will take place from 25 to 28 of April at the Centre for Contemporary Culture of Barcelona – CCCB.
"The CCCB is a space for creation, research, exhibition and debate on contemporary culture where visual arts, literature, philosophy, film, music, transmedia activity and the performing arts are interconnected in an interdisciplinary programme."
You can find more information here.