EDGE will organize its annual conference for the first time in Europe. Under the title Re/Organising Power for Systems Change, the conference will take place in Barcelona on 25–28 April 2017. It will build on EDGE's recent work around the Just Transition, and explore the question of system change in particular through the lenses of power, privilege and emancipatory struggles. The experience of Spanish and Catalonian social movements, particularly strong and dynamic in building systemic alternatives, will be deeply woven in the conference design.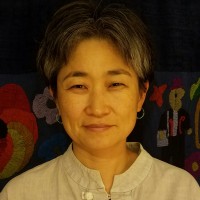 Chung-Wha Hong is Executive Director of Grassroots International. As a global justice advocacy and grantmaking organization, Grassroots International connects progressive donors in the US, to high-impact social movements in the Global South. For over 25 years, Chung-Wha has worked on a range of social justice issues locally and internationally, through organising, policy advocacy, coalition building and philanthropy.  Named by the New York Magazine as one of the most Influential People in Politics, Chung-Wha helped to build the political clout of New York State's immigrant communities through a comprehensive civic engagement program, and helped to win numerous legal, social and economic rights and benefits for those communities.
Chung-Wha's past activism includes working on health care, worker rights and human rights issues at the Campaign to Save Public Hospitals, Asian Pacific American Labor Alliance AFL-CIO and the Korea Information Project.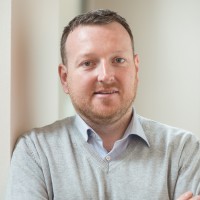 Donal Mac Fhearraigh is a program officer at the Open Society Initiative for Europe, where he leads the portfolio on countering state and regulatory capture and is also involved in developing grant making strategies on community organising. Before joining Open Society in 2014, Mac Fhearraigh worked as the national coordinator and press officer for an Irish coalition of leftist parliamentary parties called the United Left Alliance. He has worked on a wide range of grassroots campaigns for economic justice, women's rights, and antiwar movements, including anti-austerity protest movements and the Occupy! movement in Ireland. He also helped mobilize groups for the European and World Social Forums. He sits on the global board of the EDGE Funders Alliance.
Mac Fhearraigh has a joint honors degree in computer science and theoretical physics from University College Dublin.
Amanda Gigler, Mama Cash (Netherlands)
Graça Samo, World March of Women (Mozambique)
Guppy Bola, NEON (UK)
Kali Akuno, Cooperation Jackson, Climate Justice Alliance/Grassroots Global Justice (US)
Laine Romero Alston, Ford Foundation (US)
Lyda Fernanda,Transnational Institute (Netherlands/Colombia)
Manish Jain, Shikshantar (India)
María Palomares, Calala Women's Fund (Spain)
Nicolas Krausz, Charles Leopold Mayer Foundation (Switzerland/France)
Shalini Nataraj, Ing Foundation (Taiwan)
Tatiana Cordero, Urgent Action Fund (Colombia)
Vivian Paulissen, European Cultural Foundation (Netherlands)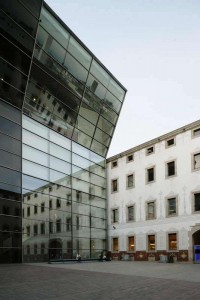 The Just Giving 2017 will take place from 25 to 28 of April at the Centre for Contemporary Culture of Barcelona – CCCB.
"The CCCB is a space for creation, research, exhibition and debate on contemporary culture where visual arts, literature, philosophy, film, music, transmedia activity and the performing arts are interconnected in an interdisciplinary programme."
You can find more information here.