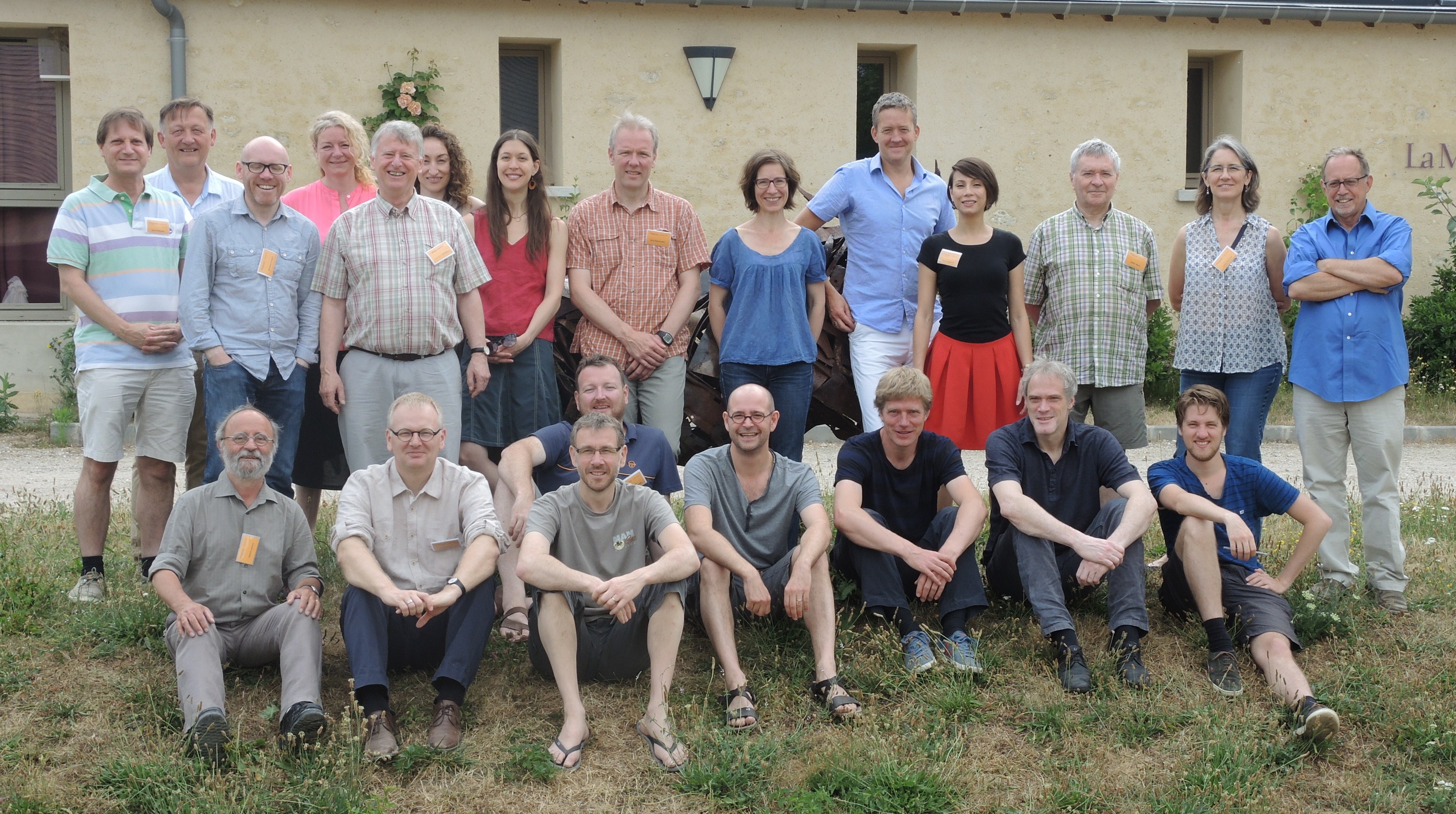 The inaugural meeting of EDGE Funders Alliance in Europe took place in La Bergerie on 2-4 July 2015. The meeting followed on from the continued work between Bewegungsstiftung and the Charles Leopold Mayer Foundation in partnership with EDGE Funders Alliance to develop a platform for progressive foundations in Europe.
The aim of the meeting was to launch an affinity group of EDGE members in Europe, develop a collective vision and identify specific ways to work collaboratively. Twenty three people attended, including individuals from fifteen foundations and grant-making bodies, and 5 representatives from philanthropic networks. The participants attending came from France, Germany, Spain, the Netherlands, Norway, Switzerland, the UK, the US and Hong Kong.
Jörg Rohwedder, who was recruited as co-ordinator for EDGE Europe on a consultancy basis last year, introduced the document "EDGE in Europe: from vision to work" which provided the basis and focus for our discussions.
Here is a summary of the content and key decisions made at the meeting:
Peer learning:
During our time together nine workshop discussions were facilitated by participants, outlining a specific area of their work, to generate thoughts, reflections and ideas from their peers. Discussions focussed on why these particular pieces of work are important, what was the specific innovation they embodied, and what EDGE members could bring to and gain from engaging in this work.
Role for EDGE Funders in Europe
The role of EDGE Funders, in general and specifically with funders in Europe, was discussed and debated throughout the meeting. The systemic and intersectional approach within EDGE Funders Alliance, within the context of a 'Just Transition' to a new economy and the ability to 'bring movements into the room' with foundations and grantmakers were identified as key roles for EDGE in Europe. It was felt together within EDGE Funders, we could ask the hard questions and provide a 'political home' to progressive foundations and donors in Europe.
Interim year and a formalising process
An interim steering group consisting of 6 members was established and tasked with continuing the work of developing the functionality and membership of EDGE in Europe. The steering group is made up of individuals from Bewegungsstiftung (Germany), CCFD-Terre Solidaire (France), Edge Fund (UK), Fondation Charles Leopold Mayer (Switzerland), Mama Cash (Netherlands), and Open Society Initiative For Europe (based in Barcelona).
Membership
Progressive foundations are invited to become members of EDGE Funders Alliance, and to become part of the EDGE Funders in Europe "founding group" if they do so by the end of September 2015. Joining EDGE provides membership benefits available to all members, while directly supporting – and helping orient and develop – our work in Europe.
Concrete work
The peer learning workshops helped identify concrete work for EDGE Funders to undertake in Europe, and building on the question "What can EDGE do?" five working groups were established, on The Commons, an Activist Fund, Ethical Investment, COP21 and Just Transition Collaboration. Co-ordinators and members were identified to lead this work going forward.
The discussions in this important meeting were challenging and positive, honest and supportive, reflective and energising. During our closing round of comments and hopes for the future were references to some of the many challenges we face as a small group of progressive funders trying to make a difference in the world. However it was felt that having spaces to bring our shared values together, like in La Bergerie, provides confidence in taking these challenges on and moving forward.
"Never doubt that a small group of thoughtful, committed citizens can change the world; indeed, it's the only thing that ever has". Margaret Mead