The EDGE board has had a few changes in the last months. Besides two new members, one co-chair is starting his mandate for the next two years and one of our founding members is our new treasurer.
New members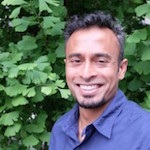 Sanjay Bavikatte, The Christensen Fund
Sanjay Bavikatte, the Executive Director of The Christensen Fund, joined the EDGE board in March 2017. Before joining Christensen, Sanjay practiced as an international environmental and human rights lawyer for nearly two decades representing Indigenous Peoples rights claims in domestic and international forums. He was the co-founder of Natural Justice, an organization of environmental law practitioners providing legal assistance to stewards of biocultural diversity and advising governments in Asia, Latin America, Africa and the Pacific. He has acted as the legal advisor to the African Group of countries through their negotiations towards the Nagoya Protocol on Access and Benefit Sharing and within the Working Group on Article 8j of the Convention on Biological Diversity.  Sanjay has served on several boards and steering committees and has published extensively on biocultural rights. His recent book 'Stewarding the Earth: Rethinking Property and the Emergence of Biocultural Rights', was published by Oxford University Press and has been widely commended.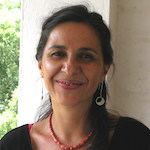 Tatiana Cordero, Urgent Action Fund Latin America
Tatiana Cordero is the Executive Director of the Urgent Action Fund Latin America. She joined the EDGE board in May 2017 and is an active member of the Gender Justice Initiative, launched at EDGE Conference 2016. Tatiana has been an activist and a scholar on gender studies. She was part of the feminist collectives that worked to ensure the inclusion women ́s rights in Ecuador's constitution in 1998 and 2008. She has a large experience working with feminist organizations and women human right defenders in South America. Her extensive trajectory also includes being an advisor for various women funds: Astraea, Global Fund for Women, Mama Cash and she was part of the consulting team of Human Rights Watch LGBTI initiative. She brings this expertise in Latin America to FAU-LA. She has published widely on human rights issues. Previously, she served as Executive Director of Taller de Comunicación Mujer, and was part of the Regional team of the Women, Health and Development Program at the Pan American Health Organization-Ecuador. She holds an MA on Gender Studies from the Institute of Social Studies, The Hague-Holland.
New Co-Chair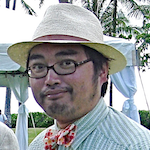 Cuong P. Hoang, Chorus Foundation
Cuong joined the EDGE Board in 2015 and is the new co-chair, sharing the responsibilities with Nicolas Krausz, from Charles Léopold Mayer Foundation. Cuong is the director of programs of Chorus Foundation. In his role, Cuong helps philanthropists design, implement, and assess their grant making, which focuses on local and national issues, including arts and culture, education, climate justice and just transition, and fiscal policy. He is currently engaged in two national initiatives: to advance progressive revenue policies in four states across the country and to speed a just transition to a new economy that is sustainable and generates opportunity for workers and communities in four communities, one of which has a significant Native American population. He is also consulting on local projects to increase the racial diversity of arts audiences and to strengthen the arts advocacy infrastructure in Massachusetts. Cuong is replacing Terry Odenthal, who provided important leadership to EDGE over the last few years, and will continue to do so as a member of the board.
New Treasurer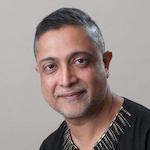 Nikhil Aziz, American Jewish World Service
Nikhil, founding board member since 2012, he recently joined Executive Committee as he is our new treasurer, replacing Cuong. He is director of Natural Resource Rights. Before joining AJWS, he was executive director of Grassroots International, which funded social movements for resource rights in the Global South and did advocacy in the United States. Previously, Nikhil was associate director at Political Research Associates, which studied the right wing for the progressive movement. He continues to speak, teach and write on human rights, international development and social change. Nikhil has served on the boards of Africa Today Associates, Massachusetts Asians & Pacific Islanders for Health, MASALA (Massachusetts Area South Asian Lambda Association), Resist, the International Human Rights Funders Group, and the Jessie Smith Noyes Foundation.
New EDGE Staff Member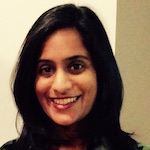 Masum Momaya, EDGE North America Director
Masum Momaya, Ed.D. has 20 years of experience working at the intersection of arts & culture, social justice and international development as a researcher, curator, writer, educator and grantmaker. She has worked globally and locally for women's rights and racial justice. Masum recently completed a fellowship with the Chicago Council on Global Affairs and has curated exhibitions and public programs on racial justice and immigrant rights at the Smithsonian Institution and women's rights at the International Museum of Women (now the Global Fund for Women).  She also served as lead researcher and writer of the Association for Women's Rights in Development (AWID) and on the boards of Amnesty International's Women's Human Rights Program and the Third Wave Foundation, where she was "spoiled" by being part of a very progressive model of philanthropy. Masum earned an AB, with honors and distinction, in Public Policy and Feminist Studies from Stanford University and a masters degree in Education (EdM) and a doctorate (EdD) in Human Development from Harvard University.